Hi everyone, happy Tuesday!
So either you're friends with me on Facebook and already know or the title gives it away!
In October of this year, from the 3rd-14th, I will set off on an expedition with a group to climb Mount Kilimanjaro in Africa to raise money for the Irish Cancer Society!
BACKGROUND INFO : TREK
Mount Kilimanjaro is the tallest mountain on the African continent and the highest free-standing mountain in the world.
Mount Kilimanjaro "The Roof Of Africa" stands at a mighty 5895m.
This challenging trek takes us along the beautiful Machame route that approaches Kilimanjaro from the south, through dense tropical rain forest all the way up to the mighty snowcapped summit for simply breath taking views. This is a tough but spectacularly rewarding route.
We will stay in simple but comfortable lodges when not on Kilimanjaro. While on Kilimanjaro, we will be camping in high quality tents which will be provided/erected by porters.
This is a strenuous trek. Therefore, the more physically fit you are, the more you will enjoy the trek! The final ascent will require a combo of physical fitness, will power and relative strength. So, I will be walking for up to 6/7 hours a day for 6 days!! (Time to start training)
So I got the all-clear from the doctor, sent away my deposit, filled out an application form and I will be off to climb Kilimanjaro in less than 6 months time!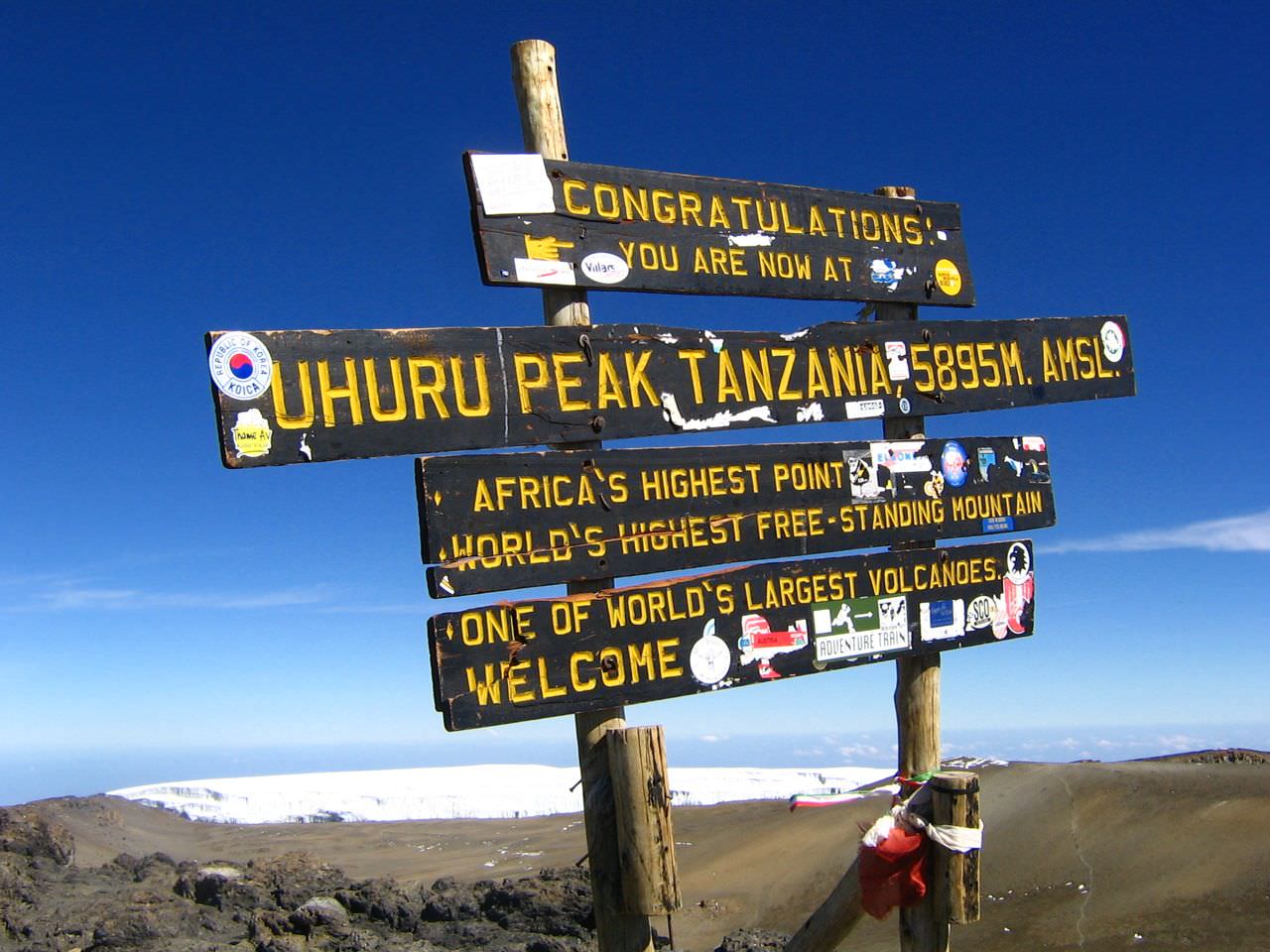 FUNDRAISING FOR THE IRISH CANCER SOCIETY
I suppose to fill you in on how it all came about, I am signed up to the Irish Cancer Society's Newsletters and I stumbled across an email one day which advertised the Kilimanjaro trek. It was something that was always on the bucket list for me so I jumped at the chance to do it for a fantastic Irish charity!
This year, one person every 15 minutes will hear the words "You Have Cancer". Almost every single one of us know someone that has had cancer or has been affected by this disease.
The Irish Cancer Society's mission is to eliminate cancer!
The money raised for my trek will help fund cancer research programmes that will have a significant impact on the diagnosis and treatment of cancer in Ireland.
With the support of many concerned people, so many developments are rapidly happening in the area of cancer research. Charities such as the Irish Cancer Society are moving closer and closer to a better understanding of what causes cancer and how best they can successfully fight cancer - and WIN!!
My fundraising target is €5,100. So in order to achieve this, I will be organising various fundraisers throughout the year - so if you have any good ideas please do let me know!!
For now though, I have set up an online fundraising page where you can make donations towards my trek. Even the smallest donation would be kindly welcomed and greatly appreciated.
.
.
.
I would like to provisionally thank anyone who will help and support me on this journey!
Watch this space!
Cancer - You're On!!!
Clóda
X