Hey everyone, I don't know what it was about this week, but it felt like it was never going to end!
Perhaps it's because I'm back to college and have a bit of routine in my life again!!
But anyways I'm back again with my new weekly blog post! I'm really excited to finally have a structure to the blog and bring weekly content!
.
.
So as you can tell from the title, this is a short Travel Diary - 24 hours in Galway city. I hadn't met up with my blogger besties in a while and
Ciara
was home from Italy for Christmas so it was the perfect excuse to have a girly getaway!!
.
.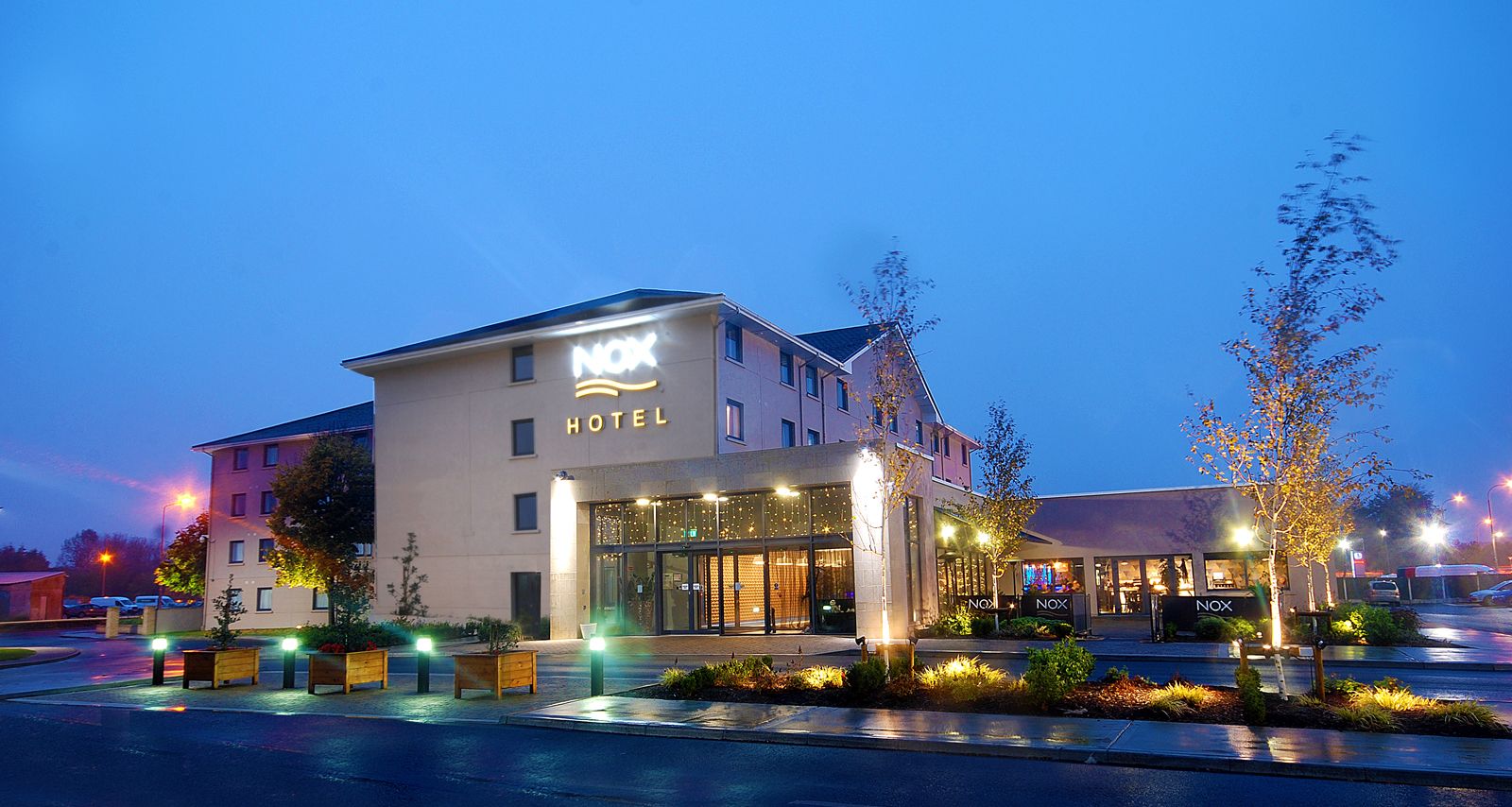 A few months ago, I was kindly invited to have dinner and a stay for 2 in the Nox Hotel Galway. I finally had the excuse to head up to Galway for the day so decided it was perfect timing to stay!
Myself and my friend Ailbhe from
The Red Brunette
headed up for the night (and typically arrived by bus during Storm Eleanor hahah)!!
It was a hilarious start to the trip but we were never happier to step foot inside the cosy hotel!
As you can see from the photos, the decor in the reception area is absolutely stunning and so luxurious! We were lucky enough to arrive when their Christmas decorations were still up! I mean is that not the Christmas tree of dreams?!!! (heart eyes!!)
When we arrived to the room, we were spoiled with the loveliest goodies! A box of pyjamas, Lily O Brien chocolates, luxury sleeping masks, and a 'dreams' notebook. Such a lovely and thoughtful welcome!
The room was gorgeous. So modern, funky, clean and spacious! You can't tell from the photo but we stayed in a huuuuge king size bed! Like we could easily have fit another 2 people in there hahah! Such a comfy sleep!
Gorgeous paisley prints, metallics and artwork brought the room to life! I love how each room has a different theme or vibe! And although I'm not a coffee drinker, there are Espresso machines in each room which I'm guessing is quite the luxury for coffee lovers!
The fab view from our room! (with Storm Eleanor in full swing)
Dinner & Drinks in Fork Restaurant
So on top of the invitation to stay the night in the
Nox Hotel
we were kindly treated to dinner & cocktails in their stunning Fork Restaurant!
And my god was it incredible! I ordered the Confit Duck Leg and to say it was divine was an understatement!! I would nearly take the bus back up to Galway just to eat there again!! And don't even get me started on the Elderflower Gin & Tonic - wow wow wow!!
I cannot recommend Fork Restaurant enough. The service was impeccable and the staff were so helpful and friendly!
If you want to take a gander at the delish menus available, you can check them out
here
.
It was fair to say after that dinner that we were in the definition of a food coma!!
The next morning we filled up on a yummy continental brekkie ahead of our day with the girls!
I just want to take a moment to say how much I recommend
Nox Hotel
if you're ever looking for accommodation in Galway. From the amazing decor, the unbelievable food, incredible service and seriously affordable prices - I know exactly where I'll be staying the next time I'm in the city!
A special thanks to Nox also for inviting me and Ailbhe to stay! We loved every minute of our stay!
(*Disclaimer - I was invited to a complimentary stay to review the hotel but all views and thoughts in this blog post are my own)
*
*
*
A day spent with my blogger gals <3
Sooo, the No.1 reason we came to Galway for the day - to catch up with our blogger besties!
These girls are absolutely incredible bloggers and are such amazing friends!!
When I am with these gorgeous girlies I can 100% be myself. I can talk to them about ambitions, hopes and dreams without feeling stupid because I know the support and belief we have in each other. Everything from blogging chats to life chats, I don't know where I would be without them.
And on top of that we motivate each other so much! You have no idea how excited we get when we shoot together and put our creative brains together.
(Until our mystery tour to Italy hehe)
I would highly recommend checking out all of their fantastic blogs:
Sho Style
The Red Brunette
Ciara S Walsh
Hot Chocolates in 56 Central.. (I was delighted that they had an almond milk option)
As you can tell we had a full-on photo shoot that day (because Galway is so ridiculously Instagrammable)! We even ticked another location off the bucket list by getting a snap with the famous Galway Wings mural!!!
We finished off the best day of catchups and shooting in the stunning Tribeton just off Eyre Square. Apparently it's an old warehouse turned bar & restaurant! Stunning interiors, a great menu and most importantly the tastiest cocktails - the ideal situation!! Would highly recommend!
So as you can see it was a jam-packed, relaxed but fun 24 hours in Galway!
There's always something to do in this amazing city.
Stroll the streets of buskers, eat in the most aesthetic restaurants and just enjoy everything Galway has to offer!
I hope you enjoyed this post and maybe even visit some of these places if you travel to Galway. I would love to hear your thoughts on these kind of travel posts within Ireland, so let me know if it is something you would like to see more of.
Have a great week!!
Until next time,
Clóda X